No Comments »
This is the second in a series of undetermined length where I'll be looking at passages that I feel often get "skipped over" when considering the gospel according to John.  If you haven't read the first one, please, do so before reading this one as this will build off of that one.  You can find it here: Only Son of God?
Today, we consider two more passages, both from John 3:
2 Nicodemus came to Jesus by night and said to him, "Rabbi, we know that you are a teacher who has come from God; for no one can do these signs that you do apart from the presence of God."
3 Jesus answered him, "Very truly, I tell you, no one can see the kingdom of God without being born from above."
4 Nicodemus said to him, "How can anyone be born after having grown old? Can one enter a second time into the mother's womb and be born?"
5 Jesus answered, "Very truly, I tell you, no one can enter the kingdom of God without being born of water and Spirit. 6 What is born of the flesh is flesh, and what is born of the Spirit is spirit. 7 Do not be astonished that I said to you, "You must be born from above.' 8 The wind blows where it chooses, and you hear the sound of it, but you do not know where it comes from or where it goes. So it is with everyone who is born of the Spirit."
31 The one who comes from above is above all; the one who is of the earth belongs to the earth and speaks about earthly things. The one who comes from heaven is above all. 32 He testifies to what he has seen and heard, yet no one accepts his testimony. 33 Whoever has accepted his testimony has certified this, that God is true. 34 He whom God has sent speaks the words of God, for he gives the Spirit without measure. 35 The Father loves the Son and has placed all things in his hands. 36 Whoever believes in the Son has eternal life; whoever disobeys the Son will not see life, but must endure God's wrath.
Go to the bottom for more passages to be considered in the future!
---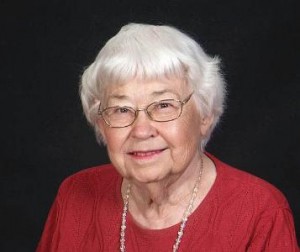 Retha hates the phrase.  Well, maybe hate is too strong a word, but she certainly has little use for it.  I don't know how much time at how many study sessions (a lot) at First United Methodist in Wichita Falls, Texas we spent hearing her complain about the phrase.  For her, there are several problems with it.  One, I interpreted, is that it has been overused to the point of losing real significance.  On top of that, it has become more of a title than anything denoting a real change.  Plus, the phrase never fit her experience.  She didn't feel any different after receiving the phrase for herself.
The phrase?  Born again.
For Retha, she could never remember a time that she didn't think – or KNOW – that she was a Christian.  She, like so many others, walked the aisle during a song (probably "Just As I Am") because everyone else her age was doing it.  She felt it was something you had to do.  She finally came around to believing that she never had to be "born again," at least not in the way the word was usually used.
~~~~~~~~~~~~~~~~~~~~~~~~~~~~~~~~~~
Interestingly, the phrase "born again" is not actually in the gospel according to John – at least not in the original Greek.  Actually, as noted in the NRSV translations above, it is "born from above."  In John 3:31-36, we hear on the lips of John the Baptizer about the one who "comes from above," who speaks the words from God by the Spirit that is given without measure.  Thus, he is testifying to one whom he says is greater than himself.
What I find amazing, though, is John 3:2-8.  Nicodemus comes, piling it on thick, about how great Jesus must be.  Yet, Jesus responds, not by talking about himself or accepting the compliment but by talking about what others must do:
Be born from above as seen in 3:3 and 3:7
(see the parallel with Jesus who comes from above in 3:31); and
Be born of the Spirit that blows where it will, making sounds along the way as seen in 3:5-6, 8
(see the parallel with Jesus who speaks what God wants by the Spirit given freely in 3:34).
Nicodemus and John the Baptizer make it all about Jesus.  Jesus makes it all about the rest of us who will follow in his footsteps – in his way.  Nicodemus and John the Baptizer want to talk about where Jesus is from.  Jesus wants to talk about where the rest of us should be coming from.  They want to talk about what Jesus will do.  Jesus wants to know what we will do – hopefully things greater than himself.
The great thing is that when we are born from above, we have, by power beyond ourselves, become children of God (see John 1:12). As children of God (as Jesus is son of God), we can do the same works as Jesus and even greater than these (see John 14:12).
~~~~~~~~~~~~~~~~~~~~~~~~~~~~~~~~~~
Retha would never say that she's done greater works than Jesus (or even close), but those of us who know her think she's done about as much as any one person can.  Now well into her 80s and nearing the end of her life, she has only recently slowed down – and not because she wanted to (just ask her kids).  Her body has gotten in the way.
For the 8 years I was at that church, she attended almost every class I offered.  Even if two groups were studying the same thing, she'd often attend both as she wanted to hear other insights.  For a number of years that I was there, she was the one who took our aluminum can recycling to the local food bank for them to sell (the recycling was the idea of much younger and healthier people who were unwilling to take them!).  She volunteered with study groups and her Sunday School class to pack weekend food for at-risk children.  She diligently brought beans to the monthly meal for the homeless when it was her class' turn to provide the meal.  For most of these years, she has done this while using a walker to help her get around (of course, many would say that walker sped her up!).
I can't begin to tell you all that she did before I knew her, but I know she has three great kids.  I know she has been a staple at that church since she joined with her husband back in the 80s.  Prior to that I know she taught public school and children's Sunday school at another church who preached a lot about being "born again" (she once told me she taught the kids there so she could shield herself from the conservative theology!).
The thing that I know is that Retha may not have been "born again," but she was certainly "born from above."  Thanks be to God for Retha.
Click here to read the next installment:
Where Are You Staying?
---
Here are other verses I plan to cover in this series (though not necessarily in this order):
John 4:34 & 10:9
John 5:19-20, 14:12, & 15:12-17
John 10:38-39, 1:12, 14:12, & 17:20-23
John 14:15, 12:49-50, & 13:34
John 17:3 & 12:49-50