No Comments »
This was a prayer I shared on October 31, 2010, the Sunday before election day, at a prayer rally for the nation.  It is a prayer that I believe still needs to be prayed today in this election year.  That is why I share it now.
---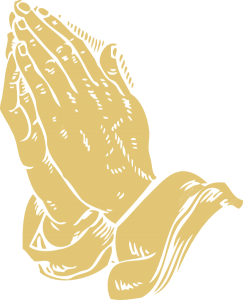 O God of heaven and of earth
On this day before All Saints day,
we give thanks for all who have gone on before
who have been a shining example and beacon of truth and light.
We pray that these examples of faith and courage
will give insight and wisdom as a nation going forward.
Lord, we are definitely in need of insight and wisdom in our country
as we are a divided nation.
We have many opposing views on how
our country should be run
and how we should deal with varying issues.
The sad thing is that in many instances,
we are not approaching these differences
from an attitude of love – agape love – unconditional love.
Rather, we forget what the Apostle Paul wrote about
unconditional love in 1 Corinthians 13.
We forget that he said that
"Love does not insist on its own way,"
and we insist that the only way is our own way.
Lord in the midst of these divisions that we all face,
let us remember the true words that Jesus spoke,
"If a kingdom, a nation is divided against itself, that kingdom cannot stand."
Lord, we pray that we may not be divided
but may find common ground to better our nation as a whole.
Lord, we are definitely in need of insight and wisdom in our country
as we are a divided nation
and many of these divisions come from fears:
fears of the unknown;
fears of ways that we are not accustomed to;
fears of people who are different than us.
Lord, You bring light and salvation to all,
whom shall we fear?
You are our stronghold.
Of whom shall we be afraid?
Lord, You are our helper;
let us not be afraid, for what can anyone do to us ultimately?
Lord, in the midst of these fears that we all face,
remind us and our whole nation of these words in 1 John 4:
"There is no fear in love, but perfect love casts out fear;
for fear has to do with punishment,
and whoever fears has not reached perfection in love.
We love because You, O God, first loved us.
Those who say, "I love You, God,"
and hate their brothers or sisters, are liars;
for those who do not love a brother or sister whom they have seen,
cannot love You, O God whom they have not seen.
The commandment we have from Jesus is this:
those who love You, O God, must love their brothers and sisters also."
Lord, we pray that these words from Scripture may inspire us not to fear,
but to look beyond our fears to love all people unconditionally –
friend and enemy both,
loving as You love O God.
You show no partiality.
Help us not to show partiality,
for as Jesus rightly said,
"You cause the sun and rain to come down
on both the righteous and the unrighteous."
We need to be like You in this way.
Lord, we are definitely in need of insight and wisdom in our country
as we are a divided nation,
many divisions coming from forgetting the two greatest commandments
that Jesus gave us:
First, loving You with all we have: heart, soul, mind, and strength;
and the second like it, loving our neighbors as ourselves.
We have forgotten the words of the Apostle Paul in Philippians 2
where he reminds us that we are to have the mind of Christ,
looking not to our own interests, but to the interests of others.
At times, we are driven to treat others harshly,
forgetting that Jesus said to
"Do unto others as we would have them do unto us."
O God, I'm reminded that Jesus was very much concerned with bringing healing.
Not only did He heal people himself,
but when he sent the disciples out two-by-two,
an instruction he gave to them was that they were to heal also.
Lord, inspire each citizen of this country to accept Your healing balm,
and to share that healing balm with each other,
following that command of Jesus to his disciples.
Draw us together; may we find peace and unity.
Lord, I pray that when it is time for judgment,
when the Son of Man judges the nations
I pray that all of us will be counted among the sheep,
"for we saw those who were hungry and we gave them food.
We saw people who were thirsty and we gave them something to drink.
We saw folks who were strangers and we welcomed them.
We saw those who were naked and we gave them clothing.
We saw people who were sick and we took care of them.
We saw some in prison and we visited them.'
For in so doing, we believe we were doing this for Jesus, who taught us to pray saying:
Our Father, who art in heaven,
hallowed be thy name.
Thy kingdom come, thy will be done
on earth as it is in heaven.
Give us this day our daily bread
and forgive us our trespasses
as we forgive those who trespass against us.
Lead us not into temptation
but deliver us from evil
for thine is the kingdom
and the power
and the glory forever.
Amen.