No Comments »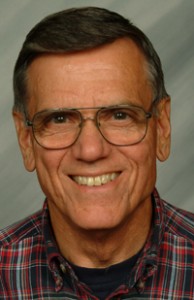 This is a guest post by Rev. Ben Marshall, a colleague from the North Texas Annual Conference.  Ben is a retired Elder in the United Methodist Church residing in Dallas, Texas, who wants to continue to contribute to the faith formation of persons. He has served for over 4 decades as a Christian educator, seeking to understand how persons come to faith and how to communicate to them about the nature of our God who loves them.
Ben graduated from Perkins School of Theology in 1963 and received a Doctor of Ministry degree in Christian Education in 1982. He has completed the studies in Spiritual Guidance at Shalom Institute for Spiritual Formation and continues to practice spiritual direction as well as write and teach.
Ben and his wife, Karan, a young childhood specialist, have two children, two grandchildren and a black dog.
~~~~~~~~~~~~~~~~~~~~~~~~
I received an invitation to write in this Blog, and I appreciate that. Among the suggested topics was "progressive Christian education". I chose that and want to share about a particular perspective on that issue. I may come back later and add some other stuff.
First, let's don't call it "education," let's call it nurture, or maybe formation. The problem with the terms is that there are so many definitions depending upon who is talking and what their concerns are. So I am talking–writing rather–and we have a problem with the term "education" in the church having come to mean "schooling" or the passing on of information. Our approach to the faith has for too long been one of asking people simply to "accept the concepts–the theology" at the intellectual level. Therefore, we have been "educating" them with the theology, the biblical knowledge, etc. There is more, much more to Christian nurture than that. Fortunately many people are catching on, at least in some recent writings. I doubt that it has filtered down too far as yet in terms of our actual practice in the local church.
We progressives like to make sure that we help people to not leave their brains at the door to the church. We also need to make sure that they bring their hearts. Christianity is fundamentally about a relationship, a heart thing, that then leads to loving action. I wonder if Jesus had not known God as "abba" (Daddy) if he would have been as compassionate as he was?
That is not to say that there is not a great deal to be done to help people to be able to think about and question the church's theology and the bible stories, etc., because there is–definitely. We progressive clergy have done a disservice to our laity for being afraid a long time ago to let them know what the latest in biblical scholarship and theology was really saying–even if we had to leave that church. At least a few of the folks who were ready to hear it would have heard it, and maybe we would be a long way down the road now.
But, back to the heart thing. I think the mainline church has lost members, not because it was too progressive, but because it was not progressive enough. More importantly it was not spiritually deep enough. I keep remembering a book written back in the 90's that reported on interviews with people who left the church, and the main reason they left was that they did not find there an significant encounter with God! Wow!
People are spiritually starving! Just look at the present booming interest in spirituality and not so much religion. My point is that we progressives have to be careful that as we help people be able to raise their questions and find a meaningful "head" theology, we must even more importantly help them to allow God's Heart to touch their own heart. That means that we have to get to that place where we pray on a daily basis and let God really love us as God is trying to do–to open up to that love and let God give us what we are really seeking along with the good theology we are talking about. Otherwise we won't be able to help them in the way they need helping.