No Comments »
I was working for Pep Boy in Irving, Texas while going to college, and the radio was always on in the store. The station was usually chosen by the manager on duty, and more often than not, a country station or a soft rock station was chosen (unless, of course, the Cowboys were playing). So, more than likely, it was there, amidst the smell of motor oil and tires, that I first heard Billy Ray Cyrus and the soon-to-become annoying song "Achy, Breaky Heart."
I remember on several occasions that the DJ (or critics on TV) would label Cyrus the "Elvis of Country Music." That was when labels really began to annoy me.
Even though Elvis was labeled the "King of Rock and Roll," he had 31 top ten Country hits during his career – eleven of which went to number 1 (compare that to Cyrus' 8 top ten hits). So, upon hearing the label given to Cyrus, I'd often mutter under my breath, "No, Elvis was the Elvis of Country music!" (Full disclosure, I'm a huge Elvis fan).
And yet, that's what we do as humans, don't we? We label people. We put people in boxes. When we pick sides, we build walls around us to shield us from the ideas of others. We assume that we or others can only align with similar people and that each group is homogeneous. We assume that those people can only do what we think (read know) they can do. We become so attuned to "our group" that we can't see our own hypocrisy or the value of another group's ideals.

It was personally painful at times (in a good way), but one of the things I most appreciated about Richard Rohr's book, Hope Against Darkness: The Transforming Vision of Saint Francis in an Age of Anxiety, was the fact that he clearly showed how neither left nor right, liberal or conservative has all the answers or is completely wrong. He showed how each extreme is often hypocritical.
As one who tends to more align myself with the left / liberal viewpoints, I often felt Rohr jabbing at me, personally. As much as I wanted to stand up and defend my tribe and my ideals, more often than not, I could see that he was right.
Even though the book was published in 2001, it speaks so clearly to the greatly divided world of religion and politics that seems so prevalent today in 2014 (of course, it was likely that way then, too, but my eyes were not opened to it – a blessing and a curse of social media). His call, echoing that of Jesus and St. Francis, is to drop the tribalism – to quit with trying to decide who is in and who is out.
I have said at times through the years as I have led various studies that we in the mainline church need to become very black and white about one thing, and only thing only: the world is full of gray. My theory has been that real transformation can come by being clear from the get-go that there are few if any absolutes. I continue to think that is valid, but this book helped me to see a slightly different perspective.
Rohr writes on page 163:
Spiritual transformation is often thought of as movement from darkness to light. In once sense that is true, but in another sense it is totally false. We forget that darkness is always present alongside the light. Pure light blinds, only the mixture of darkness and light allows us to see. Shadows are required for our seeing.
Here, we are reminded that light and darkness is not an either / or but a both / and. And throughout the book, he reminds us that the dark times of life are not bad (unless we choose to stay there); rather, these are a new telling of the sad yet hopeful story of the cross. They are the reminder of "the lamb who is simultaneously slaughtered and standing." (pg. 23)
So, as I've reflected on these writings, I began to think about "white" and "black" in terms of science. "In the visible spectrum, white reflects light and is a presence of all colors, but black absorbs light and is an absence of color." (from Wikipedia, June 28, 2014) To put it another way, white is the presence of all colors, but black absorbs light that contains all colors (you can even make black paint by mixing all colors). Interestingly, it is through the cuts made in the glass of a prism or the results of rain that show the full spectrum of color that is always present. And as Rohr reiterates poignantly throughout the book, it is the often painful cuts and rains of life that truly bring transformation and new life. And though these are painful, they are not bad but a place to experience grace.
Now, I think that the church needs to be black and white about the fact that there is a full spectrum of colors (and ideas), and it's the full spectrum that brings real beauty, not the plainness of black OR white or the drabness of grays. To claim that all the world should be only blue OR red OR yellow is to deny the fullness of God's creation. This should serve as a reminder for us to keep going back to examine ourselves and determine whether we are, in fact, promoting only one color of the spectrum. In that examination, we must ask, "What can we learn from another color of the spectrum?"
If I have one complaint with this book, it has to do with the subtitle: The Transforming Vision of Saint Francis in an Age of Anxiety. I have recently become interested in Saint Francis of Assisi thanks to the inspiring example of Pope Francis and thanks to reading Matthew Fox's book, Letters to Pope Francis. Plus, I've relatively recently become a fan of Richard Rohr. Therefore, I thought, this will be a great book! I can learn more from and about each. However, other than an occasional mention here and there and one chapter (Chapter 7: Francis of Assisi: Showing the Way Toward Reconstruction), I didn't get much about St. Francis. I'm sure that many of his ideals and theology guide and inform the book, but I'm no more clear about what comes directly from him.
And yet, I see that I'm falling into the old trap of labeling. This book was for me a positive challenge to and for my life of faith, no matter the label on the front. Thus, I hope you'll consider reading this book.
---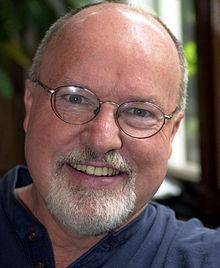 Fr. Richard Rohr is a globally recognized ecumenical teacher bearing witness to the universal awakening within Christian mysticism and the Perennial Tradition. He is a Franciscan priest of the New Mexico Province and founder of the Center for Action and Contemplation (CAC) in Albuquerque, New Mexico. Fr. Richard's teaching is grounded in the Franciscan alternative orthodoxy—practices of contemplation and lived kenosis(self-emptying), expressing itself in radical compassion, particularly for the socially marginalized.
Fr. Richard is the author of numerous books, including Everything Belongs, Adam's Return, The Naked Now, Breathing Under Water, Falling Upward, and Immortal Diamond, as well as the devotionals, Yes, And… and  Preparing for Christmas.
CAC is home to the Rohr Institute where Fr. Richard is academic Dean of the Living School for Action and Contemplation. Drawing upon Christianity's place within the Perennial Tradition, the mission of the Rohr Institute is to produce compassionate and powerfully learned individuals who will work for positive change in the world based on awareness of our common union with God and all beings.